Welcome to yogahood
AUSTRALIA
WE'RE ON A MISSION TO SHARE THE BENEFITS OF YOGA WITH LOCAL COMMUNITIES AND NEIGHBOURHOODS IN NEED.
​
Through our yoga outreach work, we aim to contribute to building a
thriving
,
healthy
and
peaceful
Australia.
Yogahood Australia is a non-profit bringing the physical, mental and emotional benefits of yoga to communities and neighbourhoods in need.
We believe in the transformational power of yoga to empower, enrich and positively shape lives and we're committed to making yoga as accessible and relevant to the wider community as possible.
Through our yoga outreach work, we aim to contribute to building a thriving, healthy and peaceful Australia.
From Monday, 16 March 2020 Yogahood Australia will be:
- Pausing all outreach programs, trainings and face to face events
- Conducting all team meetings virtually
- Conducting all other work remotely

While we will be putting a temporary suspension on our face to face services, we will continue to work as a team on critical initiatives behind the scenes.
Yogahood Australia is a registered charity.
​
Please support our outreach work
by donating.
​
Your donation will help us administer our
yoga outreach programs and cover other essentials items fundamental
to running a impactful non-profit.
​
​
An important announcement from Yogahood Australia's CEO
At Yogahood Australia, our aim has always been to contribute to a healthy, thriving and peaceful Australia. And that is why we have taken decisive action to avoid contributing to the spread of COVID-19 in our community. Read more >>
Thank you to everyone who supported us in 2019! In the past year we delivered 17 outreach programs and reached over 170 members of the community.
Please reload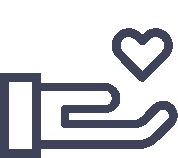 "We have such an important role to create safe spaces for people to move and connect with their bodies, breathe and mind. I continue to get blown away at the physical transformation of people before and after a class and it makes me proud to be a part of supporting them."
​
- Laura Harris, Yogahood Australia Volunteer
Subscribe to our newsletter